Already two months into 2022, this year brings new impetus, opportunities and synergies to fix our relationship with and save our ocean. The ocean is high on the global policy agenda with several key events lined up this year, and Mercator Ocean International (MOi) continues to be fully on board.
At the heart of the French Presidency of the Council of the European Union, the One Ocean Summit announced by French President Emmanuel Macron took place last week in Brest. This event brought together many heads of state, scientists, major companies and civil society to discuss the protection and restoration of the health of the ocean. At the Summit, six European countries committed themselves by signing the Brest Declaration to transform Mercator Ocean International into an international institution in charge of the world's first digital ocean.
This year, the Republic of Palau will host the 7th Our Ocean Conference, a key time for countries, civil society, and businesses to commit to tangible and significant actions to "protect our ocean, our people, and our prosperity for today and future generations".
As part of the UN Decade of Ocean Science for Sustainable Development (2021 – 2030), the Governments of Kenya and Portugal will co-host the UN Ocean Conference, which will be launched at the end of June in Lisbon. The conference aims to boost science-based innovative solutions needed for global ocean action.
We are looking forward to a great 2022, an impactful Blue Year where we continue to provide you with global and regional ocean data, information, and services.
Overview of some of our main activities in 2021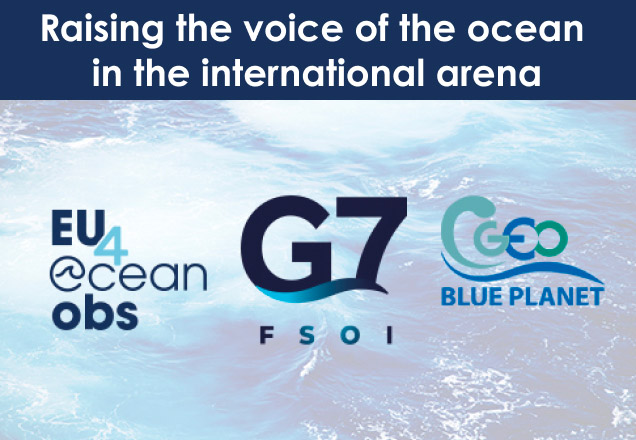 EU4OceanObs takes off
MOi sets solid foundation in year 1 of EU4OceanObs, EU funded action to enhance ocean observations and their use. Read more.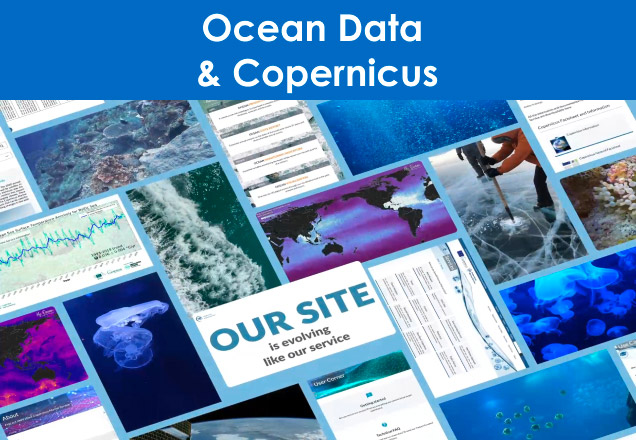 Revamped Copernicus Marine Website
The Copernicus Marine website now has a new look & feel, with many new functionalities and features. Visit the website.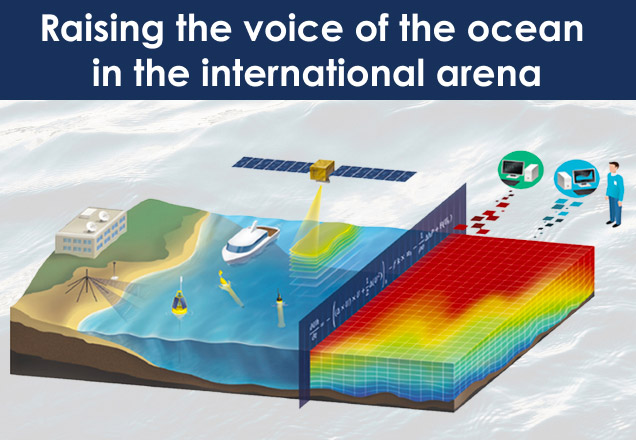 Supporting operational and forecasting systems worldwide
MOi hosts workshops and publishes guide to help countries develop capacity on operational ocean monitoring and forecasting systems (ETOOFS). Read more.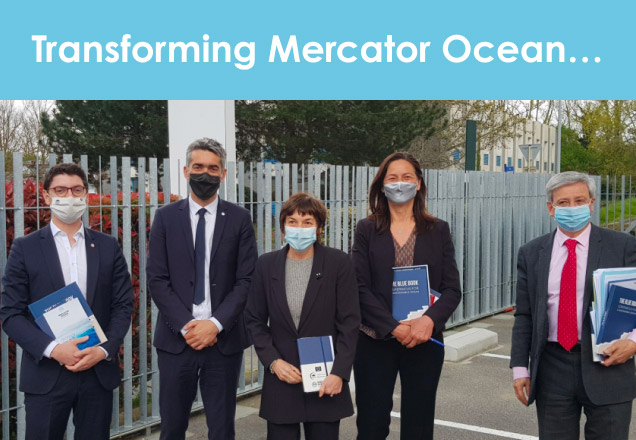 Visit from the French minister of the sea
Annick Girardin, French minister of the sea, and a delegation from her cabinet visit MOi. Read more.
Supporting global Ocean Literacy (Sulitest)
MOi co-hosts #WeAreAllOceanCitizens Event to launch UN SDG14 Ocean Literacy module. Read more.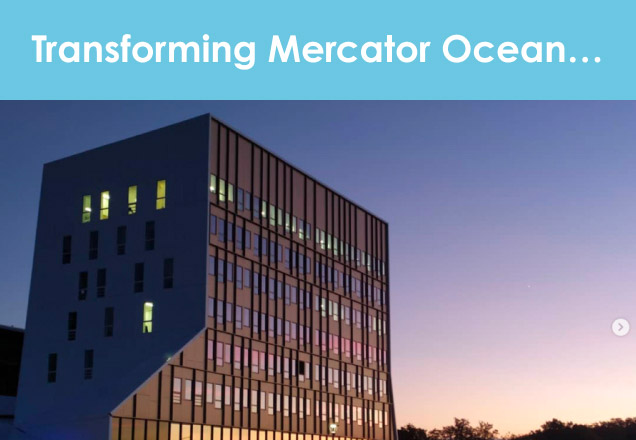 New offices for a growing team
MOi moves to new offices in an eco-friendly neighbourhood in Toulouse, France. 18 ocean enthusiasts joined Mercator Ocean's team! Welcome onboard!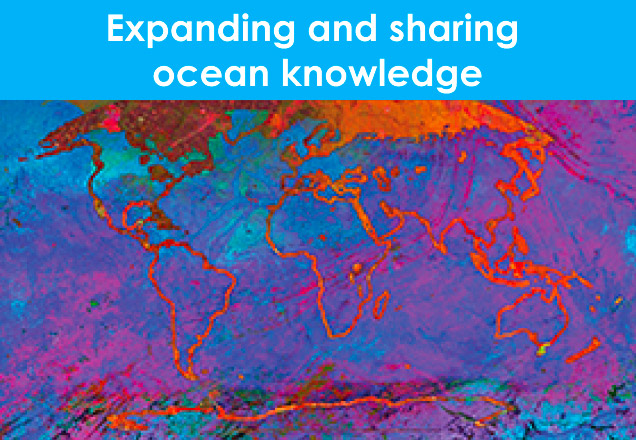 IPCC 6th Assessment Report 
MOi expertise contributes to IPCC's latest report "Climate Change: the physical science basis". Read more.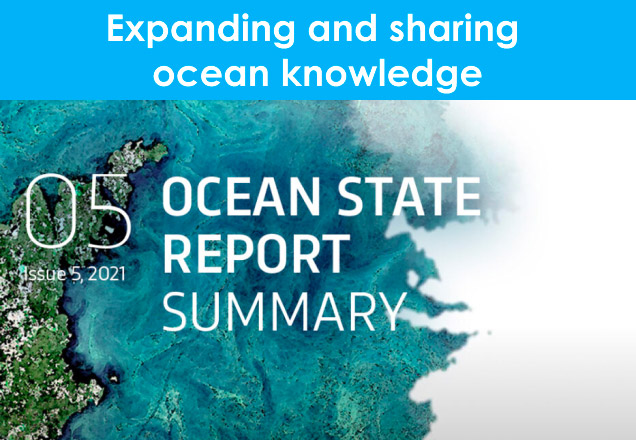 Publication of Ocean State Report 5
Copernicus Marine and MOi release a comprehensive report on current and future state of global ocean and EU regional seas.
MOi @ Assises de l'économie de la mer
MOi DG Bahurel participates in Assises de l'économie de la mer, with French President Macron and Minister of the Sea Girardin. Read more.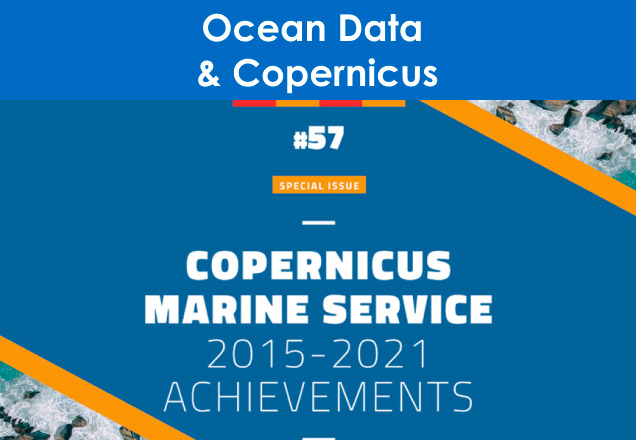 Publication of Mercator Ocean Journal, edition #57
This special edition highlights achievements of the Copernicus Marine Service 2015-2021. Read more.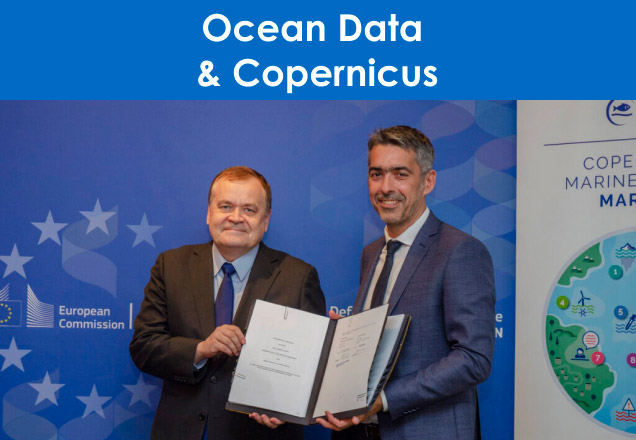 Copernicus 2 Kick-Off
European Commission and MOi officially kick-off next phase of Copernicus Marine and WEkEO services. Read more.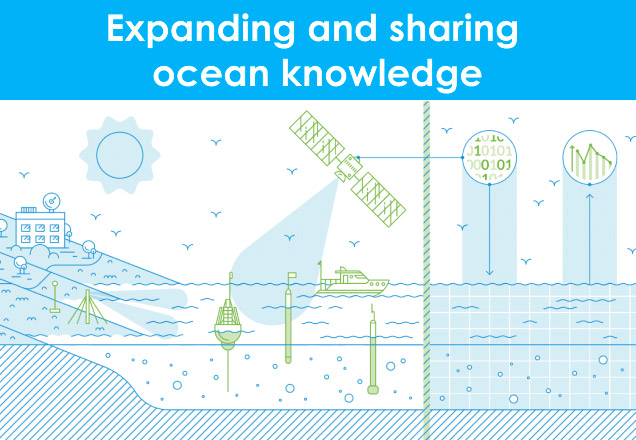 Ocean Explainers Launch
The new Ocean Explainers make the ocean science accessible to all. Read more.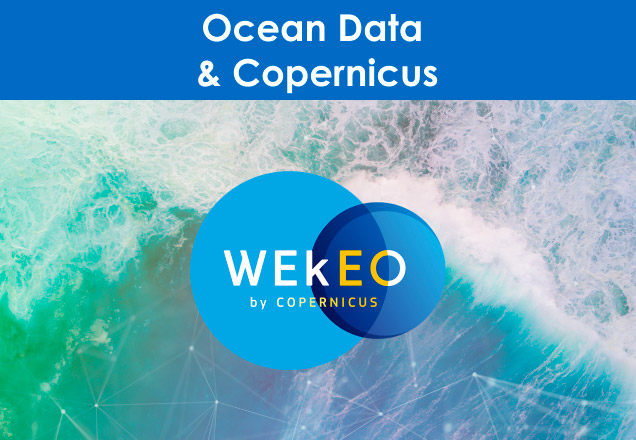 Using WEkEO, Mercator Ocean International offers capacity building actions
MOi developing learning activities, offering scientific, expertise, and cloud computing resources through various projects thanks to WEkEO Read more.