A global transformative stage to boost extensive access, sharing and use of Earth observation data, information, and knowledge for research, policy, decisions, and action to shape our future and respond to the Earth's calls for action
The "Earth is talking, and it's time we listen" resonated throughout the discussions at GEO Week 2023 and Ministerial Summit held from 6 to 10 November in Cape Town in South Africa. Hosted by the South African Department of Science and innovation and the GEO Secretariat, this flagship event of the Group on Earth Observations (GEO) brought together participants from GEO's 115 member governments and 152 participating organisations (as of Sept 2023) in one of the world's 36 biodiversity hotspots – the Cape Floristic Region.
Offering a transformative global platform, GEO week 2023 served to showcase and discover solutions, demonstrate leadership and unlock collaborative action on using Earth observation data, technology and science to deliver free, trusted information that makes sense to everyone and respond to the triple planetary crisis of climate change, biodiversity loss and pollution.
The week kicked-off with flash talks and thematic workshops, followed by the 19th Plenary of GEO, which marked a new chapter for GEO with the adoption of the GEO Post-2025 Strategy: Earth Intelligence for All. As a first step in giving young people a greater role, GEO youth presented the first ever GEO Youth Declaration. The event culminated in the GEO Ministerial Summit and consequent Ministerial Declaration in which leaders of governments reaffirmed the GEO commitment to open and free data exchange and endorsed the post-2025 strategy.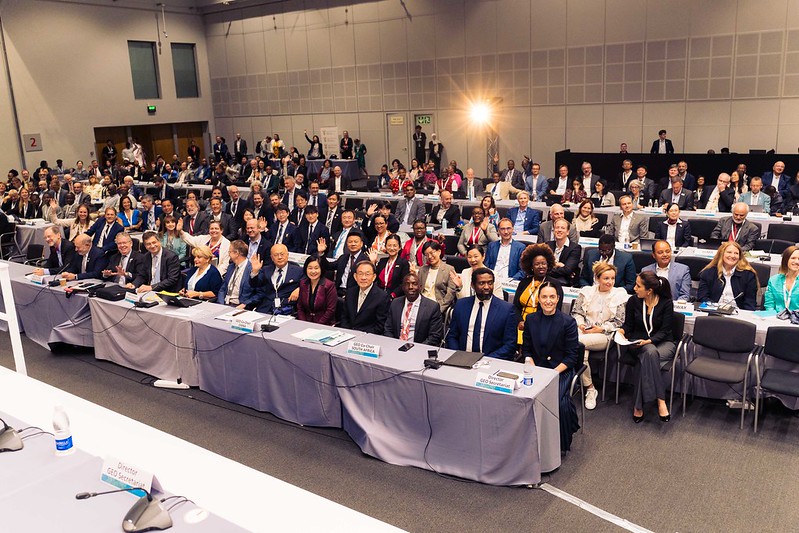 Mercator Ocean growing contribution to EuroGEO and GEO
EuroGEO is Europe's part of GEO, reuniting and coordinating activities in Europe contributing to GEO's mission and vision to build the Global Earth Observation System of Systems (GEOSS). Thanks to the vast knowledge gained through the EU's Earth Observation Copernicus programme and others, EuroGEO enables Europe to position itself as a global force in Earth observation. Mercator Ocean International has been at the forefront of harnessing the power of Copernicus on the ocean theme, as the entrusted entity selected to implement and develop the Copernicus Marine Service on behalf of the EU. Consequently, Mercator Ocean has been involved in the GEO summits over the years, and in 2019 officially become a Participating Organisation of GEO.
In 2020, Mercator Ocean reinforced its commitment by setting up and managing the EU Office of GEO's Blue Planet Initiative with EU funding support through the EU4OceanObs project. GEO's ocean and coastal arm, the Blue Planet initiative connects ocean and coastal observations and data with stakeholders' needs for information. The EU Office (co-)leads several activities, namely ocean and coastal observation to address Sargassum, marine debris, coastal issues (hazards, shoreline changes, etc.) and support sustainable fisheries. Furthermore, the EU Office works to ensure EU visibility of leadership, commitment and contributions to GEO Blue Planet and the wider GEO community.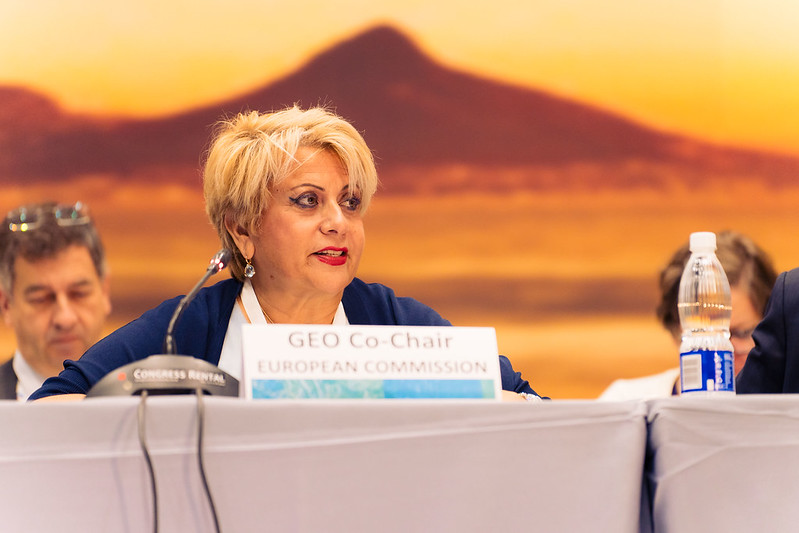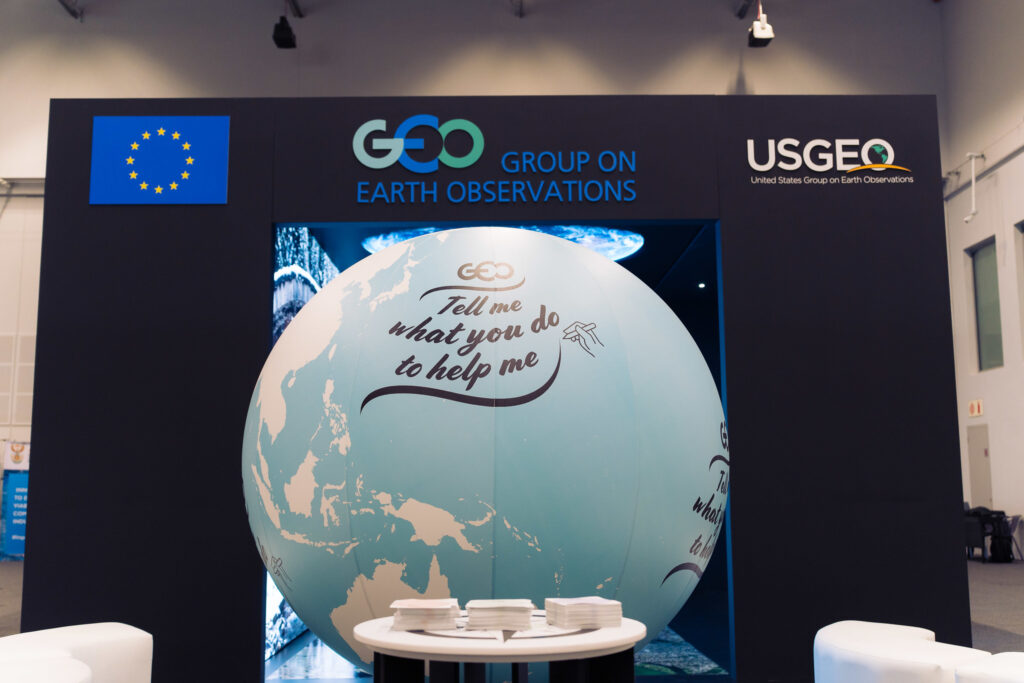 GEO Blue Planet receives GEO team impact award
During the GEO Awards ceremony held on 8 November, GEO Blue Planet received the GEO Team Impact Award together with GEO Global Agricultural Monitoring (GEOGLAM) and Global Vegetation Pest and Disease Dynamic Remote Sensing Monitoring and Forecasting (GEO-PDRS). The prestigious GEO Awards, cover two categories, recognising both emerging individual leaders and teams who have demonstrated remarkable commitment to the GEO's mission and vision.
The team impact award celebrates the GEO Blue Planet team's significant contributions in progressing GEO's mission, generating social impact through its activities particularly focused on using Earth observation for monitoring and addressing Sargassum, Marine Debris, Eutrophication and Oil spills. GEO Blue Planet has also demonstrated strong commitment to advancing a diverse and inclusive GEO through stakeholder engagement on a global scale and strong involvement of representatives from small island developing states and Early Career Ocean Professionals (ECOPs) as an implementing partner of the UN Ocean Decade's ECOP programme. Today, the GEO Blue Planet community is a growing network of over 100 ocean and coastal-observers, social scientists and end-user representatives from stakeholder groups, including international and regional organisations, NGOs, research institutes and government agencies from all over the world, all contributing to the rich diversity of the initiative and its global success.
Launched in 2015, today GEO Blue Planet Secretariat operates as a distributed infrastructure with offices in the Europe (hosted by Mercator Ocean International), the USA (NOAA, University of Maryland) and more recently in Asia (Korea Maritime Institute). The GEO Blue Planet steering committee comprises over 35 ocean experts from across the globe including from Mercator Ocean. Today the initiative has 8 active thematic working groups guided by GEO Blue Planet's core actions; that are i) engaging with stakeholders to understand needs for information ii) cooperation and co-design by working with stakeholders to co-create and develop fit-for-purpose Earth observation derived tools and services, and iii) capacity development, ensuring the long-term uptake of services and tools.
Coming together every one or two years at dedicated symposia, the GEO Blue Planet community gathered in Seoul, Korea, from 31 October to 2 November 2023. Under the theme "Digital Solutions for Sustainable Oceans", the GEO Blue Planet 6th Symposium aimed to improve engagement with Asian nations to expand the Earth observation community of practice, strengthen local capacity and provide access to resources, tools, and services. Hosted by Korea Maritime Institute (new Asian Office launched at the beginning of 2023), the symposium also served to establish cooperative relationships with international organisations to enhance awareness of GEO Blue Planet in the Asia region.
In this next GEO shaped by the post-2025 strategy, Mercator Ocean will continue to support GEO's renewed mission to provide targeted and actionable insights based on Earth observation data that is co-created with users for a more sustainable planet.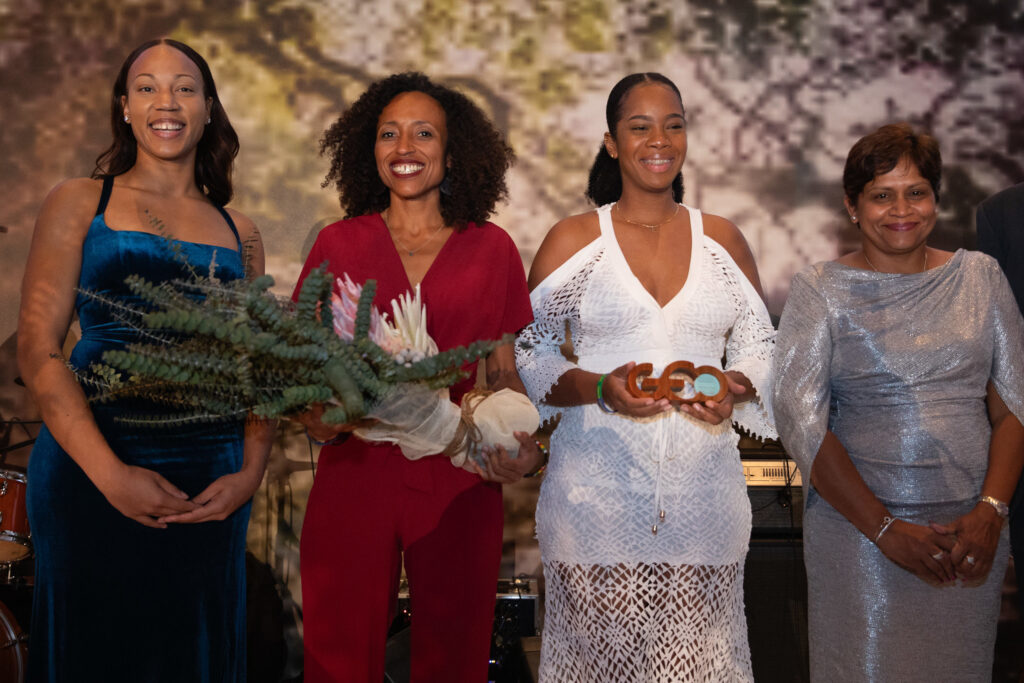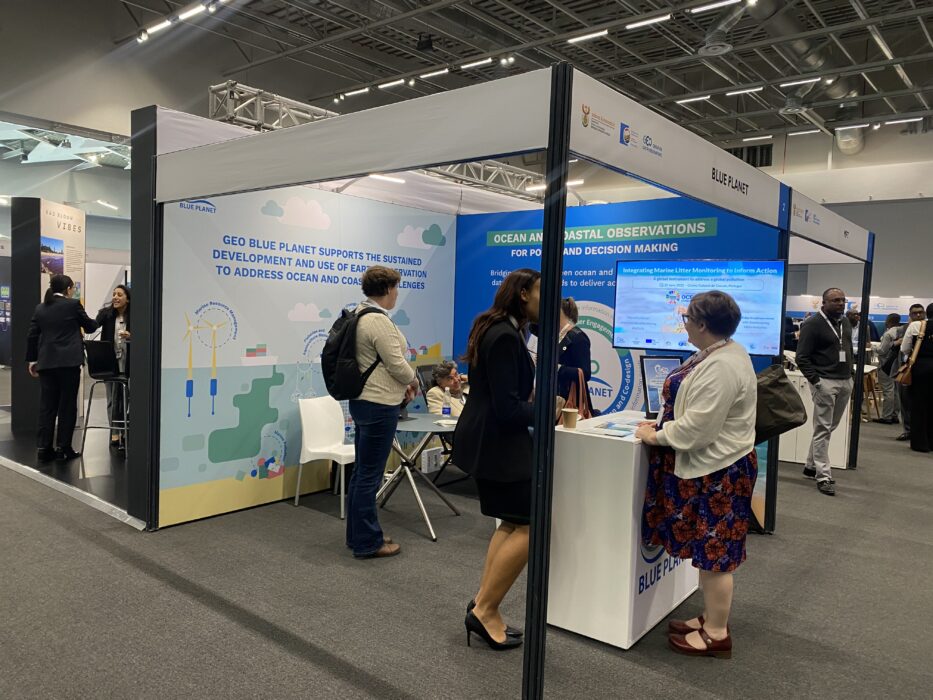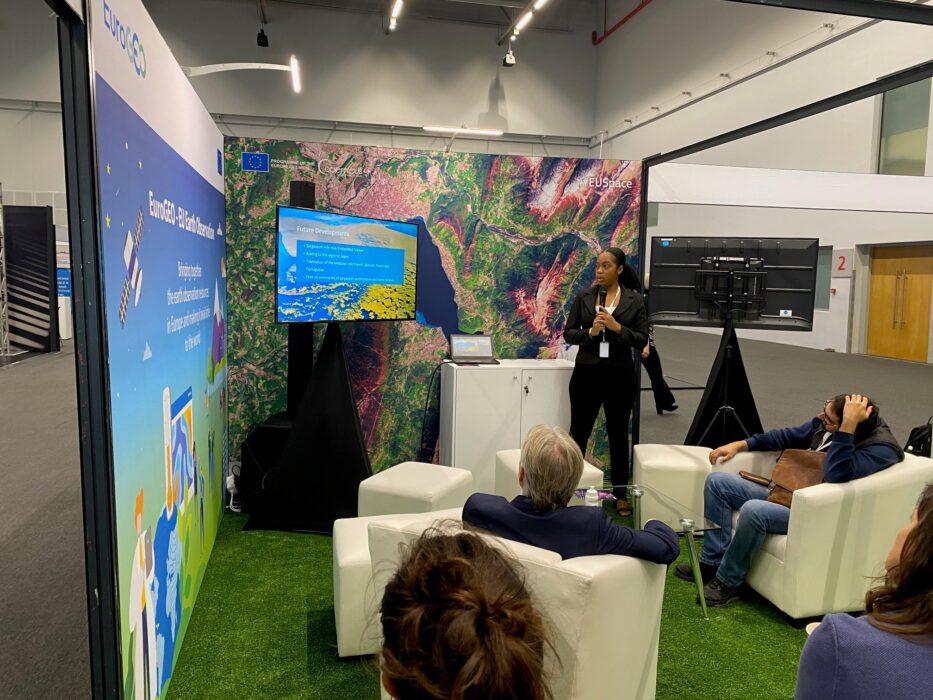 Useful Links