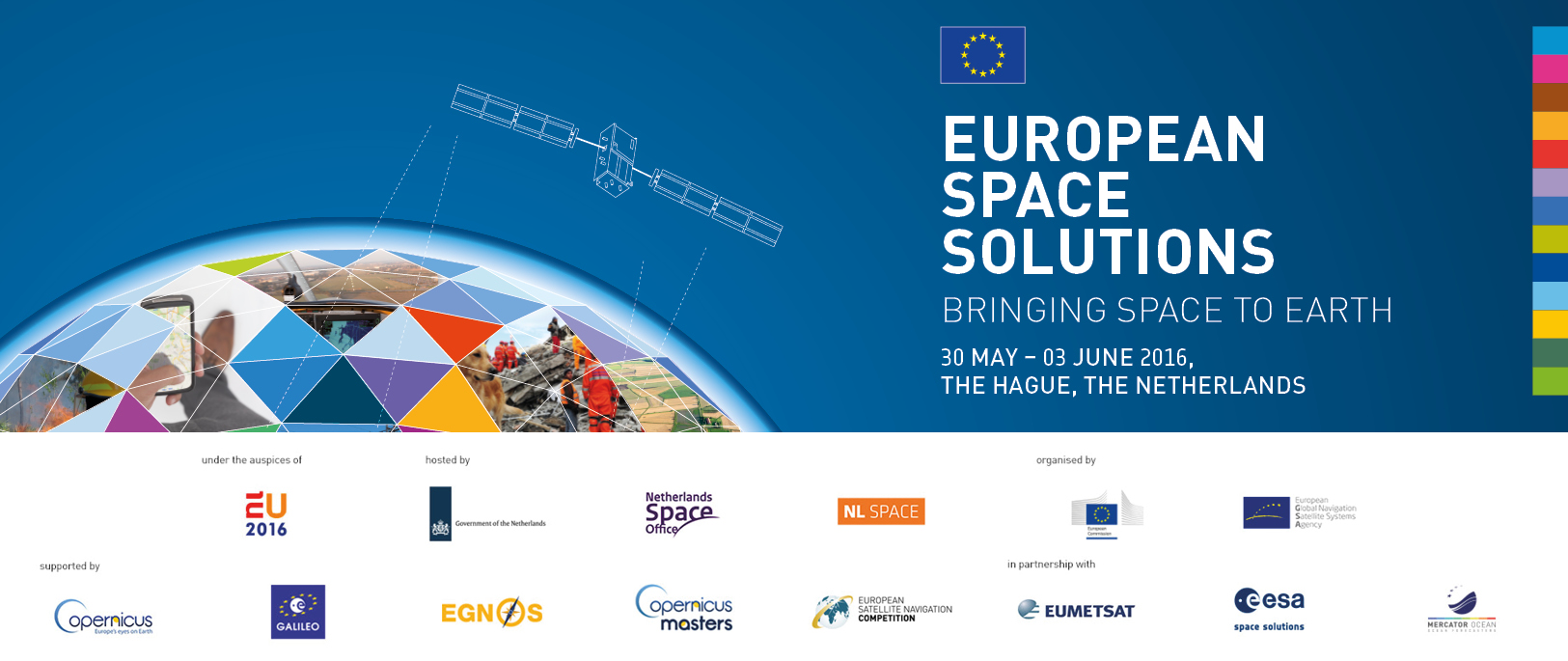 Save the date and register to the first Copernicus Marine Service User & Training Workshop dedicated to the North West Shelf Seas.
As a main sponsor of the European Space Solutions 2016, organised under the auspices of the 2016 Dutch Presidency of the Council of the EU, the Copernicus Marine Service is glad to welcome you at :
The World Forum Convention Center, The Hague
Date: Tuesday 31 May (full day) & Wednesday 01 June 2016 (morning)
The workshop is open to current and potential future users of CMEMS who have a general interest in ocean products covering the North West Shelf Seas, either as service providers or end users, for research or business purposes.
No participation/registration fee will be charged. Participants are expected to finance their own travel and accommodation expenses.
 Register and find more details now