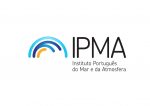 The Portuguese Institute for Sea and Atmosphere main mission is to analyse the interaction between Physical Oceanography and Meteorology. It develops and validates SWAN model for Mainland Portugal area. It provides in-real time observations and short term forecast of the physical ocean. It covers the Iberic Pennicula, Madeira and Selvagens and the Azores.
Variables monitored are :
significant wave height
sea pek period
surface currents
sea surface temperature
sea surface height
Address: R. Alfredo Magalhães Ramalho 6, Algés, Portugal.
More information on their website.