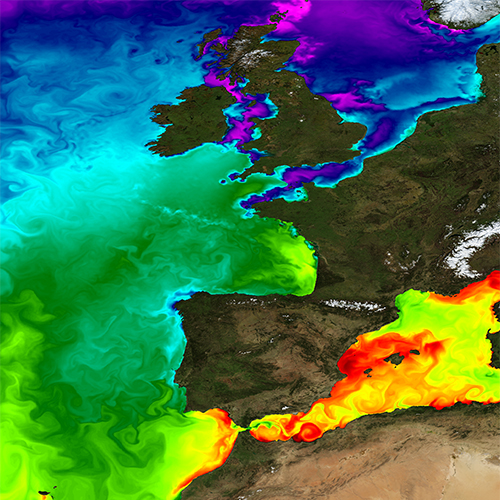 Save the date for the first Copernicus Marine Service User & Training Workshop dedicated to the IBI Area (Atlantic European South West Shelf Ocean):
Venue: Lisbon
Date: Thursday, 10 Dec. 2015 – Friday, 11 Dec. 2015
Registration deadline: Fri, 27 November 2015
Register and Find more now through this link
Mercator Ocean has contracted with MARETEC for the organisation of this workshop and we are pleased to invite you to this first CMEMS-IBI User & Training Workshop!
MARETEC is the Marine Environment and Technology Center of Instituto Superior Técnico, the largest and most reputed school of Engineering, Science and Technology and Architecture in Portugal.
The workshop is open to current or potential future users of CMEMS who have a general interest in ocean products covering the IBI area (*) (either as service providers or end users, for research or business purposes). It is divided into two parts:
DAY 1 – USER WORKSHOP : CMEMS, WHAT BENEFITS FOR USERS ?
Presentation of the EU Copernicus Programme and of the Copernicus Marine Service activities: organization, online catalogue, products in the IBI area, Service Desk support to users, User Uptake programme.
Concrete Use-cases presented by users illustrating CMEMS data added value in several areas of benefits related to the IBI area (Routing and Maritime Safety, Marine Resources, Coastal Environment…).
Discussions and exchanges about specific user needs and requirements in the Atlantic European South West Shelf Ocean.
DAY 2 – TRAINING WORKSHOP : EXPERIENCE CMEMS IN YOUR OWN DOMAIN
Basic elements and methods of operational oceanography with regard to the CMEMS data & products in the Atlantic European South West Shelf Ocean, be Observation or Models products (how to access data? how to use data in domain of application? How to generate scripts…).
Q&A session with scientific CMEMS lecturers
Training Session for experienced users
No participation/registration fee will be charged. Participants are expected to finance their own travel and accommodation expenses.
For more information, contact:
IST
Sara Freitas
Project Officer
Tel. +351 21 8419427
sara.freitas@tecnico.ulisboa.pt
Mercator Ocean
Cécilia Labrousse
Event Officer
Tel. +33 56 13 93818
clabrousse@mercator-ocean.fr