Wednesday December 6th, 2017 : MERCATOR OCEAN MOVES TOWARDS MULTI-NATIONAL GOVERNANCE
Toulouse, December 6th, 2017
COMMUNIQUE
Wednesday December 6th, 2017 : MERCATOR OCEAN MOVES TOWARDS MULTI-NATIONAL GOVERNANCE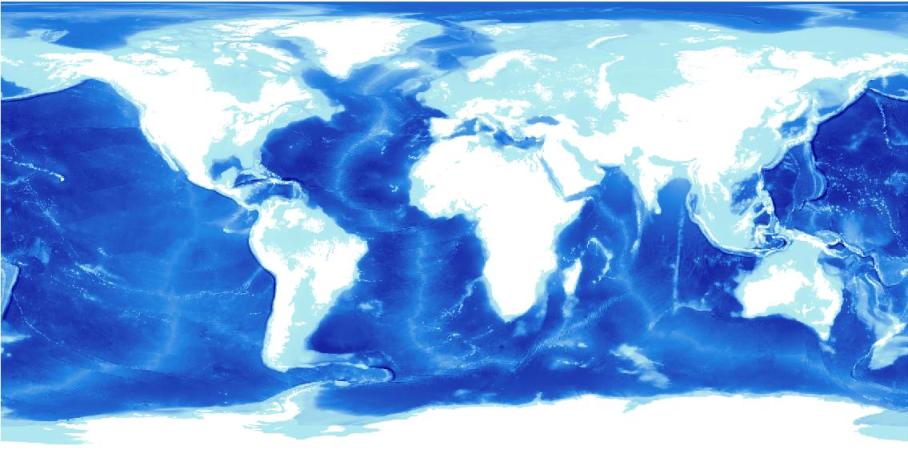 Mercator Ocean, based in Toulouse, France, is a leader in ocean analysis and forecasting and is at the forefront of the field of operational oceanography. It is also the delegate to the Copernicus Marine Service of the European Union. As oceans begin to take their rightful place in the agendas and debates of political, institutional, business, and civil society actors worldwide (such as COP23, the United Nations Sustainable Development Goals, the Blue Growth and Economy, etc.), Mercator Ocean opens up its governance to multi-national shareholders and thus prepares itself for the new challenges that lie ahead. This new chapter in its history began on December 6th, 2017 during an event hosted by Météo-France.
The ocean plays a great role in the climate machine and consequently the ocean bears the brunt of many of the negative effects linked to climate change such as sea level rise, temperature rise, the melting of sea ice, acidification, etc. Plastic pollution has reached unprecedented proportions. The preservation of the oceans and the sustainable use of its resources (such as energy, fishing, trasnsport, etc.) is vital for all life and particularly for the nearly 60% of the world population that lives within 150km of the coast. Expectations and needs in terms of ocean data, scientific knowledge and monitoring are considerable and the stakes are global.
Describing the state of the world's oceans in real time and providing operational forcasting from the ocean surface to the bottom, is at the heart of Mercator Ocean's mission. It is a non-profit organisation serving the public interest. Its founding partners are five public bodies, leading French actors in operational oceanography: CNRS (Centre National de la Recherche Scientifique), IFREMER (Institut Français de Recherche pour l'Exploitation de la Mer), IRD (Institut de Recherche pour le Développement), Météo-France, and SHOM (Service Hydrographique et Océanographique de la Marine). They decided to open up the capital of Mercator Ocean to major and prominent players in operational oceanography to strengthen Mercator Ocean's capacity to expand in Europe and internationally.
A first stage took place this Thursday on December 6th at the Météo France headquarters in Paris. Jean-Marc Lacave, CEO of Météo-France, alongside the historical shareholders: CNRS, represented by its Research Director Jean-Marie FLAUD, Ifremer, represented by its Deputy Director General Patrick Vincent, IRD, represented by its Regional Delegate Georges de NONI, and SHOM, represented by its CEO Bruno Frachon and Pierre Bahurel, CEO of Mercator Ocean, welcomed the first four new shareholders. They are major national players in operational oceanography worldwide and key scientific partners of the Copernicus Marine Service and they include: the Italian CMCC (Centro Euro-Mediterraneo sui Cambiamenti Climatici), the Norwegian NERSC (Nansen Environmental and Remote Sensing Center), the British MET OFFICE, and the Spanish Puertos Del Estado.
The second stage will take place during the first quarter of 2018. New entities will join the Mercator Ocean shareholders' agreement established on December 6, 2017. A new multi-national governance will then be in place and its new roadmap will be unveiled, at which point it will be communicated on widely.
About the Copernicus Marine Service programme:
The Coperniucus Programme is the European Earth Observation and Environmental Monitoring Programme, a joint initiative of the European Union and the European Space Agency (ESA). The programme aims to provide Europe with an operational and autonomous capacity for Earth observation and monitoring as well as services that benefit general European interests, all of which are free and open. The Coeprnicus Marine Service is one of them and has been operated by Mercator Ocean since May 2015.
Two and a half years after it was started, the Copernicus Marine Service has already registered more than 11,000 subscribers worldwide and has more than 100,000 unique visitors per year on its data portal. It is already proving to be one of the successes of the European Copernicus Programme.
Useful Links:
Communication Contact: 

About us
In routine or in real time, on a global or regional scale, both on the surface and beneath it, Mercator Ocean describes, analyses and forecasts the state of the ocean by developing the "Mercator System" for ocean analysis and forecasting and maintaining it in an operational condition.
Mercator Ocean International is a non-profit organisation providing ocean science-based services of general interest focused on the conservation and the sustainable use of the ocean and marine resources. It is owned by ten major players in the field of operational oceanography: CNR, CNRS, Ifremer, IRD, Météo-France, SHOM, CMCC, MetOffice, NERSC, and Puertos del Estado.